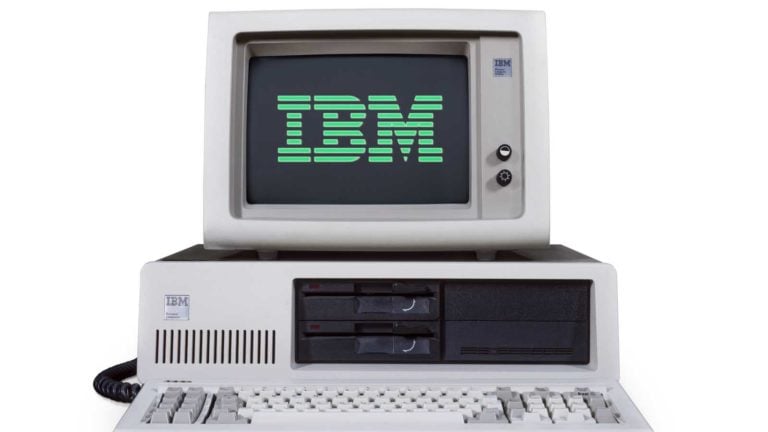 Source: Twin Design / Shutterstock.com
Amid a soft market environment on Thursday, International Business Machines (NYSE:IBM) managed to deliver some cheer on Wall Street with positive kinesis following yesterday's third-quarter earnings beat. While directly positive for IBM stock — which gained 4% in the early afternoon session — the performance also reflects steady demand for computer technologies such as software, mainframe systems and hybrid cloud services.
According to CNBC, the tech icon delivered earnings per share (EPS) of $1.81 on revenue of $14.11 billion. Analysts polled by Refinitiv anticipated EPS to come in at $1.77 on revenue of $13.51 billion. Notably, top-line sales increased 6.5% from one year ago.
What made the earnings beat so impressive for IBM stock is that the underlying firm clashed head-to-head against currency-related obstacles. Per a Bloomberg report:
Big Blue's internationally skewed sales continue to be damped by a historically strong US dollar. The company said currency fluctuations cut its third-quarter revenue by 9 percentage points and would slice full-year growth by about 7 percentage points.
Nevertheless, IBM CEO Arvind Krishna remarked in a statement that: "With our year-to-date performance, we now expect full-year revenue growth above our mid-single digit model." In June, IBM stated it expected growth at the high end of the model.
Significantly, management also reiterated its guidance from July of around $10 billion in free cash flow.
IBM Stock Is a Surprising Tech Gem
While suffering an 8.3% year-to-date loss following the close of the Oct. 19 session wouldn't ordinarily inspire confidence, IBM stock finds itself the hidden gem within the deeply embattled tech sector. As Bloomberg noted, during the same period, the iShares Expanded Tech Sector ETF (NYSEARCA:IGM) dropped 36% of its market value.
Moreover, the earnings report revealed some intriguing details regarding the broader tech space. Per Bloomberg:
Though Krishna is betting IBM's future growth on the lucrative market for cloud computing and artificial intelligence, mainframe sales helped its infrastructure unit generate a 15% increase in revenue — the fastest-growing division in the quarter.
Moving forward, the various macroeconomic and geopolitical headwinds that scarred proceedings for this year may come into play. To be sure, Krishna stated that the energy crisis and soaring inflation in Europe facilitate more cautious conversations. However, the head exec stated that the concerns aren't reflected yet in the data.
Nevertheless, CFO Jim Kavanaugh stated in an interview that the "strong dollar is impacting margins and the company has responded by increasing prices for products and consulting," per Bloomberg's description. Presumably, then, the next step for IBM stock is whether the underlying company can sustain such mitigation measures.
On the date of publication, Josh Enomoto did not have (either directly or indirectly) any positions in the securities mentioned in this article. The opinions expressed in this article are those of the writer, subject to the InvestorPlace.com Publishing Guidelines.